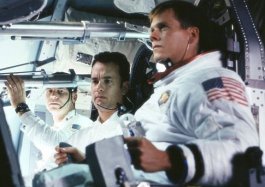 APOLLO 13
ADVANCED CAPABILITY NOW AVAILABLE TO PRODUCERS . . .

Zero Gravity Films was started by producers CJ Hays, Kimber Eastwood, Felix Girard, and photographer Paul Gramaglia to make the use of Zero Gravity in Filmmaking affordable to and accessible to most filmmakers.

ZERO Gravity technology has been featured on The Apprentice, The Rebel Billionaire, Martha Stewart, Mythbusters, Three Wishes, The Biggest Loser, National Geographic, and many other television shows. Zero Gravity Technology has also been used for filming in multiple movies including The Matrix. This is the identical weightless flight experience used by NASA to train its astronauts and used by Ron Howard and Tom Hanks to film Apollo-13. Visit www.zerogravityfilms.net for all the details.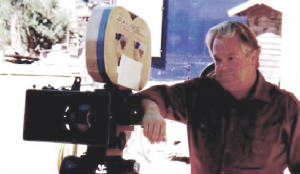 NEW FILMS MADE THE OLD FASHIONED WAY
CASABLANCA, CITIZEN KANE, THE AFRICAN QUEEN, NATIONAL VELVET all had one thing in common. They were made "the old fashioned way". They had good stories, good talent, dedicated producers, realistic budgets and they were managed by professionals who made their craft of entertainment and showmanship a way of life.

These movies, and many other films of yesteryear, have stood the test of time by remaining popular even today. Good stories survive. Good talent survives. Without these ingredients, big budgets don't make it, big stars, mega attorneys, super agents, hyper deal makers, and a high rise office of creative accountants don't guarantee success. Many of those who call the shots in today's "over budget" film industry simply gamble astronomical sums hoping for the blockbuster hit that will make a killing on the first weekend of release.

ALLIED ARTISTS INC. was founded on the premise that it is far better to invest in the development of good scripts and good talent, with reasonable budgets that will show up on the screen, rather than big budgets that go into the pockets of high priced celebrities, their agents, managers and lawyers. CASABLANCA was not a big budget film, nor was it a blockbuster when it was released in 1943. It won an Academy Award as Best Picture because of the creative production talent, the talented performers and a captivating screenplay that stood on its own without the need for dazzling special effects to make up for a lack of story content.

We believe that an opportunity now exists to bring back the basic fundamentals of film production. Reasonable attorneys, agents and managers exist who are willing to structure fair deals for their clients and the projects. The talent is available, the stories exist and the market has never been as wide as it is today for motion picture product. And, distribution options now exist that have never before been available.

Good product, produced within reasonable budgets will return revenues for decades. New product made "the old fashioned way" will stand the test of time.

For more details, send email request to info@alliedartistsinc.com